This is the first time that I am joining up with
Shannon
over at Life After I Dew for this "So What! Wednesday" What a neat way to get some things off of your chest so to speak.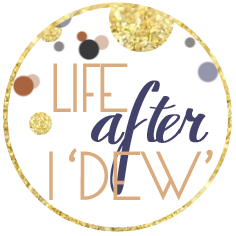 So What if......
I am not the best at all this technical stuff for the blog....I will keep trying
I am still sitting in my pj's at almost 4 in the afternoon on my day off
I refuse to make a New Years Resolution. I find I usually break them anyway
that there is tons of housework that I am ignoring like no tomorrow.
I have over 50 Dean Koontz books that I haven't read yet. There are 52 weeks in a year so I can read one a week.
That I haven't cleaned my desk in over a week
I need a hair style change, I find that if it isn't broke then don't fix it works. fyi...same hair style since the 80's but not a puffy one.
I still don't understand twitter, pinterest or instagram.
I do need to get up off my ass and get moving for the day. I have a decal that I need to put on my car and it isn't going to get there by itself.
So head on over to Shannon's page link above and link up with her for your So What's today. Also stop by my page on Fun Facts about Your State and share the info.